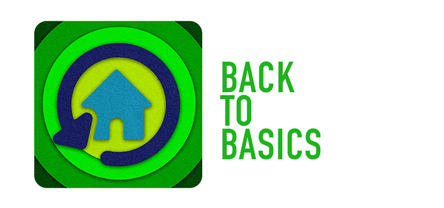 There's so much noise out there on how to navigate a challenging market. This April, let Inman help you cut through the clutter to make smart business decisions in real time. All month long, we're taking it Back to Basics and finding out how real estate pros are evolving their systems and investing personally and professionally to drive growth.
Instagram is one of the biggest social media platforms in the world, boasting over 2 billion active monthly users. With its highly visual nature, it becomes the perfect way to showcase your listings and become an online portfolio and lead generator.
The best part? Instagram is one of the most user-friendly platforms, so you can look like a pro right from Day One.
Why every real estate agent should be using Instagram 
Instagram is the perfect place to post pictures of your new listings, showcase your open houses and share the fun during your client appreciation events. Those pictures remain on your profile, becoming a portfolio of past listings for potential clients to see how you work. Plus, you can see exactly who likes or comments on your posts, so you can reach out and contact these people directly, as well as stay in touch with your existing clients.
Apps like Canva even make it super simple to design your posts with ready-made templates you can customize with ease. In fact, one of our favorite social media coaches, Katie Lance, even has a series of tutorials on YouTube — find a beginner's guide here.
Setting up your profile 
You may already have a personal Instagram account, but having a separate one for your real estate business is strongly recommended. This is meant to be a reflection of you as a professional, so it's best to keep your personal posts separate.
When creating your account, choose "business." This will give you access to insights — information on who is viewing and engaging with your account. 
Pro tip: Facebook and Instagram share the same Meta platform, so if you already have a Facebook page set up, you can use the same email to set up IG and then link the two accounts together. When you post on Instagram, you can share that same post on Facebook at the same time. 
Choosing a name
Choosing your name is key to your Instagram success. Not only should you include your name, but also use a keyword from your business to help users find you more easily. It could be something like @JaneDoeRealEstate or @janedoe.clevelandrealty. You don't want it too long, but either use your name or your business name, or a combination of the two. 
Adding a photo
Your headshot is the only photo you will have on your profile, and for the sake of consistency, use the same picture that you use on other social media sites as a headshot. This will let any potential clients searching recognize you across multiple platforms and work towards creating your brand. 
Write your bio
Unfortunately, the Instagram bio section is small, so you need to use the available space wisely. You can include things like how you love to help people buy and sell homes, what niche you are in, your location and neighborhood, and your contact information. 
Add your website
This is the place where you would put your website. Instagram now allows you to link to five websites but will not permit links within the body of your posts. 
Determine your branding 
Your posts should have a similar "feel" and, in a way, tell a story. You can accomplish this by choosing a certain filter and using that one for nearly every post, or by sticking to a certain color palette and font—something to tie your posts together to create a unified look. 
Choosing your target audience 
The key to making your Instagram account work for you is to understand what you are trying to accomplish with your posts. Are you looking to attract new leads? Are you wanting to use it as an online portfolio of your listings? When you know who your target audience is, it will be easier to create content that they will be interested in, and you will have a much better chance of connecting with the right leads at the right time. 
Posting content 
There are several types of posts you can create, from pictures to videos to tips to promos:
Basic listing post: One picture with information and a call to action included.
Branded "Layout" listing post: Several photos compiled into one image, usually one larger with two smaller below.
Artful and professional multi-photo post: Also called a carousel post, it's a mini slide show of images.
Out and About posts: Images of you around town, usually featuring a local business or an event.
Company highlight: Feature a local business on your page as a recommendation.
Views and vistas
Text post: A motivational saying or a home tip
Under construction/coming soon post: New homes that are being built can be pre-emptively marketed.
Quick video segments and virtual tours
Seasonal and local posts
Agent promo
Videos: How-to's and tips
Home decorating or renovation ideas 
Pro tip: If you work with a team of people, include posts of team events as well. Show the team conducting business in a way that highlights their competitive edge. 
Understanding insights 
When you make your Instagram account a business account, you will get access to Insights once you reach 100 followers. This will let you see who is following you, engaging with your posts and responding to your content. You can make sure that the audience you are attracting with your content fits the target profile that you created to find your ideal leads. 
You can also use the data to help you determine which posts perform best (in terms of engagement statistics and actions), which can guide the type of content you create in the future. You can also see which days and times your followers are most likely to be online, which can help you schedule future posts so that you can connect with your leads at the right time. 
Create a content calendar 
Regardless of who your target market is, you want to create a content schedule that includes three to five different content categories that you think your target market would like to see posts about. By cycling through these different categories, you can use the information from Insights to schedule your posts for the days and times that your target audience is on Instagram.
There are plenty of content scheduling and uploading tools that you can use, including one right inside Canva, which allows you to create your posts in advance, set the schedule and post. This can be convenient when you're busy and may not have time to sit down and create the post at the time your target audience tends to be on Instagram. 
Use high-quality and high-resolution images 
If a picture is worth a thousand words, Instagram pictures are worth a thousand leads. Images that you choose to post should fit certain criteria.
They should be suitable for the square space you have for your post. Instagram will not post rectangular images, so when you take the pictures, keep that in mind.

They should harmonize with your brand's color scheme, filters and overall image.

They should represent listings you are currently marketing. 
Use hashtags 
Hashtags are a key part of every post and act as a way to grab the attention of people searching for the type of content you are posting. In fact, real estate agents who use hashtags effectively have a 12 percent higher engagement rate than those who don't use hashtags or use them ineffectively. The following hashtags are the most popular for real estate agents everywhere:
Highlight your location and farm area with #[neighborhood] and/or #[city]

Help people find you or your agency with #realestate, #realtor, #[yourrealestatename]

Advertise your listing or browse the hottest listings with #NewListing, #JustListed, #JustSold, #ForSale and #OpenHouse.

If you want to attract a certain category of buyer to support your niche, try hashtags like #[HomeStyle], #Beachfront, #bungalow, #Victorian, #Cabin, #Modern, etc.

Wanting to get even more specific with properties? Try #HouseHunting, #dreamhome, #StarterHome, #Flip, #Investment, #LuxuryLiving, #MillionDollarListing.

Some other useful hashtags that focus on concepts like renovations or interior decorating or show off before-and-after photos are #DIY, #CurbAppeal, and #UpdatedCharm.
Instagram is a lot of fun, and a beautiful tool for connecting with your current and past clients, as well as generating new leads with stunning images and helpful content. By following this guide, you will be engaging with people in no time.