Tens of thousands of store closures are looming across the U.S., according to analysts.
More than 50,000 retail locations could permanently shut their doors over the next five years, according to UBS analysts. Those closures would cut the current U.S. store count of about 940,000 by around 5% by the end of 2027, according to the analysts. 
A slowdown in consumer spending and tighter credit, coupled with a rise in e-commerce penetration, is expected to sharply accelerate store closures, with mom-and-pop shops most at risk given their lack of capital, according to a research note from a team led by UBS Equity Research Analyst Michael Lasser. 
Analysts forecast that e-commerce penetration will rise to 26% from 20% by 2027 with 25% of e-commerce sales fulfilled from stores, up from 15%. The analysts also project that retail sales will continue to grow by 4% annually, which they say is in line with the long-term trend. 
WHOLE FOODS IN SAN FRANCISCO CLOSING ONE YEAR AFTER OPENING DUE TO SAFETY CONCERNS: REPORT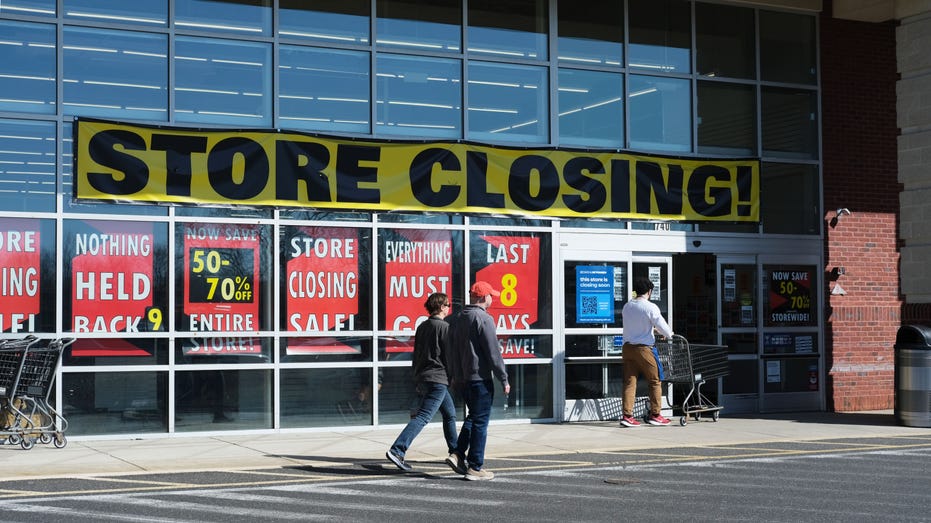 Ticker
Security
Last
Change
Change %
BBBY
BED BATH & BEYOND INC.
0.11
-0.01
-7.98%
OXM
OXFORD INDUSTRIES INC.
103.19
+2.18
+2.16%
However, UBS warned that a protracted recession could damper sales growth and cause upward of 70,000 to 90,000 store closures. 
The number of shuttered stores is "already up significantly" in 2023 compared to last year, due to heavy hitters like Bed Bath & Beyond, Foot Locker and bankrupt Tuesday Morning trimming their footprints. 
WALMART CLOSING 4 CHICAGO STORES, BLAMING MILLIONS IN ANNUAL LOSSES
Over the past year, Bed Bath & Beyond has initiated a turnaround plan that involved shuttering hundreds of stores. Last month, Foot Locker announced it plans to shutter more than 400 low-performing stores in shopping malls by 2026 as it shifts its focus to new concept stores. Householder merchandise discounter Tuesday Morning filed for Chapter 11 in February.
CEO Doug Wood of Oxford Industries unit Tommy Bahama told FOX Business he isn't surprised by the UBS report, saying this is a "natural part of the retail cycle."
The way to think about it is like an apple tree, Wood said.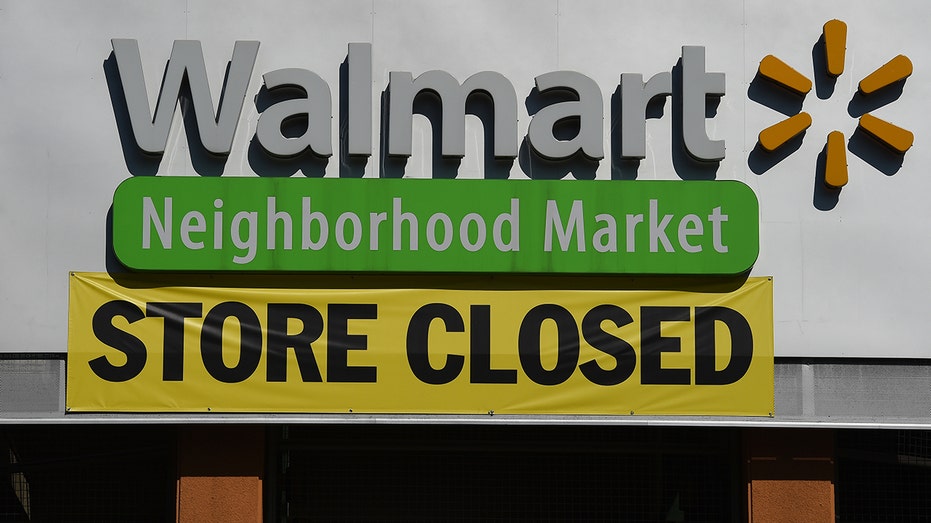 "You get your best apples when you prune the tree," he said. "That's how I look at it … you're going to prune any underperforming stores that are not meeting consumer or market demands, does help the overall market."
UBS analysts said this store rationalization is poised to benefit "larger, well capitalized players" such as Target, Walmart, Lowe's, Home Depot and Costco. 
It's also slated to help "those with unique differentiations," including Floor & Decor Holdings, Academy Sports and Outdoors and National Vision Holdings, which "stand to capture a disproportionate amount of market share," according to the analysts. 
Ticker
Security
Last
Change
Change %
FND
FLOOR & DECOR
99.34
+2.94
+3.05%
ASO
ACADEMY SPORTS & OUTDOORS INC.
63.52
-0.41
-0.64%
EYE
NATIONAL VISION HOLDINGS INC.
21.04
+0.21
+1.01%
Wood says his company, which is celebrating its 30th anniversary and has 160 stores nationwide, is also in a good position. 
For smaller players, it's significantly more difficult. 
WALMART CLOSING THREE TECH HUBS, ASKING EMPLOYEES TO RELOCATE
UBS analysts reported that smaller chains are most at risk of closures given they "typically have less access to capital needed to invest in developing a robust omni-channel offering."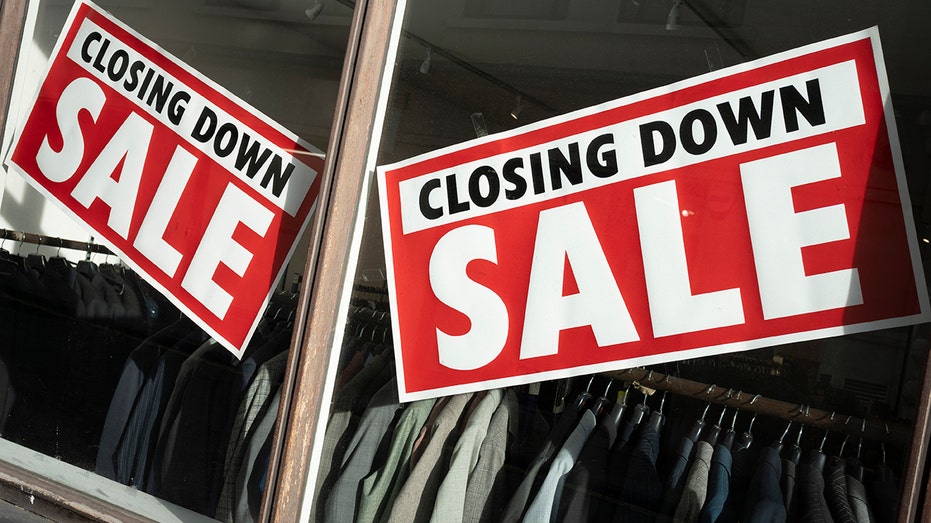 Wood says it's expensive to transition from being a smaller player to a medium or larger one given the high cost to open and staff stores and manage an e-commerce platform. 
GET FOX BUSINESS ON THE GO BY CLICKING HERE
"You're not just talking about rent, build-out cost and labor. … You've got to set the infrastructure to actually be able to manage distribution," Wood said.
He noted that a smaller player is really "hindered" because "they don't have access to … all the systems and data that a bigger player has."
To underscore this, over the past decade, smaller chains have shed 40,000 stores while larger chains, with more than 500 employees, have added 17,000, according to UBS data.